MISSION STATEMENT
The Image Enhancement Center at Davis Dermatology is dedicated and committed to providing you with the utmost benefits by enhancing and restoring your desired appearance. We recognize the value of revitalizing a positive self image and a youthful outlook in attaining your life's full potential. Advanced technology is applied with gentle care and an understanding of your individual personal needs and goals.
We hold ourselves to the highest standard of care and support the wellness of the whole person through the unique use of supportive natural supplements.
The physicians and staff of the Image Enhancement Center at Davis Dermatology are dedicated to providing our patients important physical and psychological benefits by restoring their youthful appearance using approved medical practice and advanced technology applied with a gentle, caring touch.
ABOUT DR. DAVIS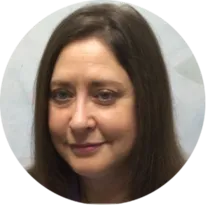 Valerie G. Davis, M.D. founded The Image Enhancement Center at Davis Dermatology to make the most advanced outpatient cosmetic procedures available in a setting specifically designed for patient comfort and safety. Dr. Davis is a physician and surgeon who specializes in dermatology, the diagnosis and treatment of diseases of the skin, hair and nails. She established her practice in New Smyrna Beach in 1988 and has full medical and surgical staff privileges with Southeast Volusia Hospital District's Bert Fish Medical Center.
Dr. Davis received her medical degree from Temple University in Philadelphia in 1983 and completed her internship in internal medicine at the University of Maryland Hospital in Baltimore the following year. In 1987 she completed her residency at Mount Sinai Medical Center in New York City, where she was chief resident, and received board certification in dermatology. She is licensed to practice medicine in Florida, Georgia, New York and New Jersey.
Dr. Davis is board-certified as a diplomate of the American Academy of Dermatology, which signifies the completion of rigorous formal training and examination in the specialty of dermatology. She is a fellow of the American Society of Dermatologic Surgeons, a past board member and past president of the Florida Society of Dermatologic Surgeons, a member of the American Society of Lipo-Suction Surgery, an associate member of American Academy of Cosmetic Surgery and a member of the Florida Society of Facial Plastic and Reconstructive Surgery.